• Gift Sets
➡ Most Popular
• Tumblers
➡ 30 oz Ringneck
➡ 20oz Leatherette

• Whiskey Glasses
➡ 12oz Rocks Glasses

• Beer Glasses
➡ 16oz Beer Glasses

• Prints
➡ Shirts
➡ Sweatshirts
➡ Hoodies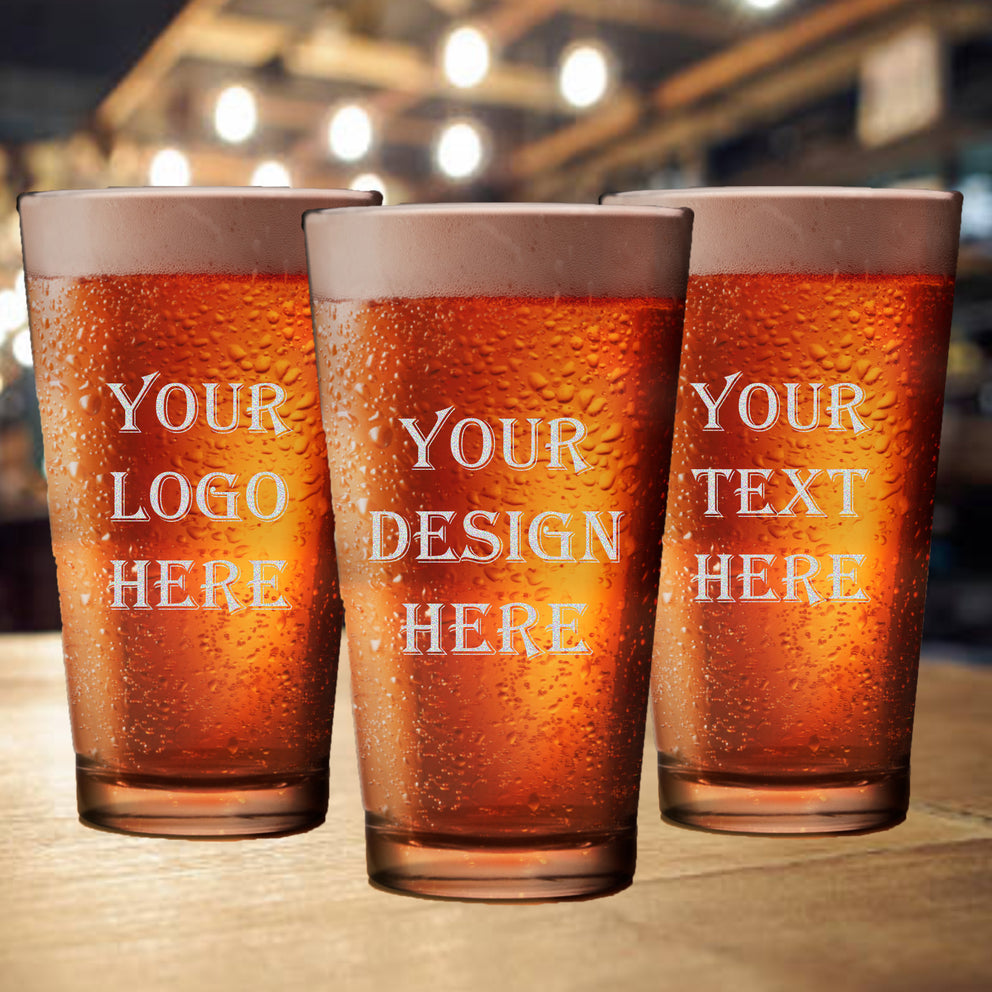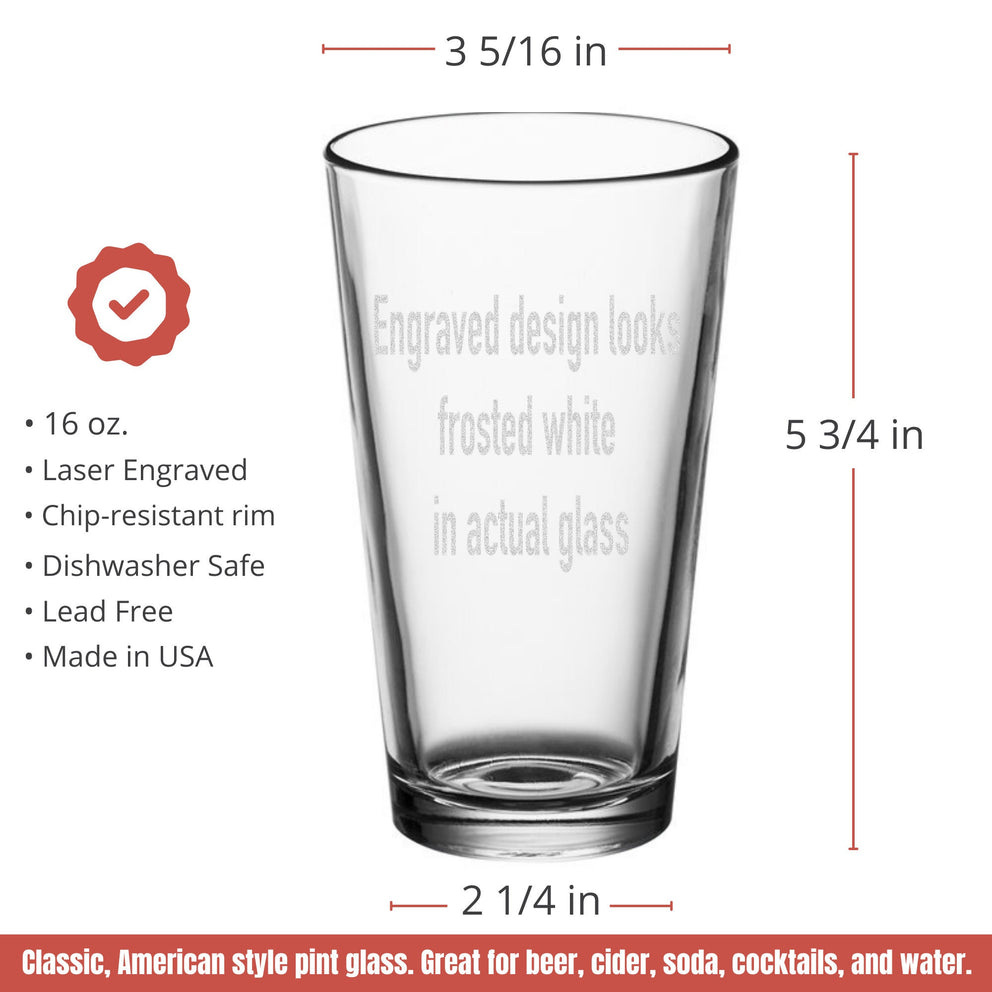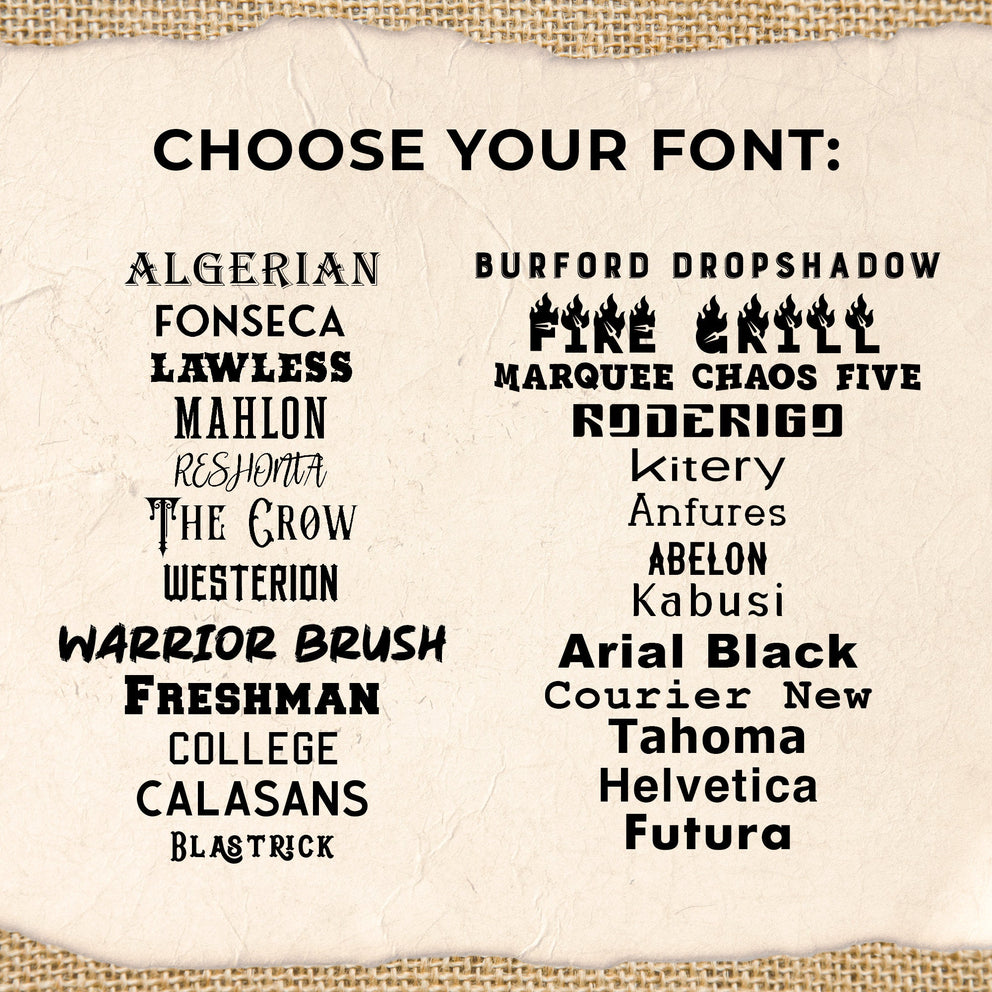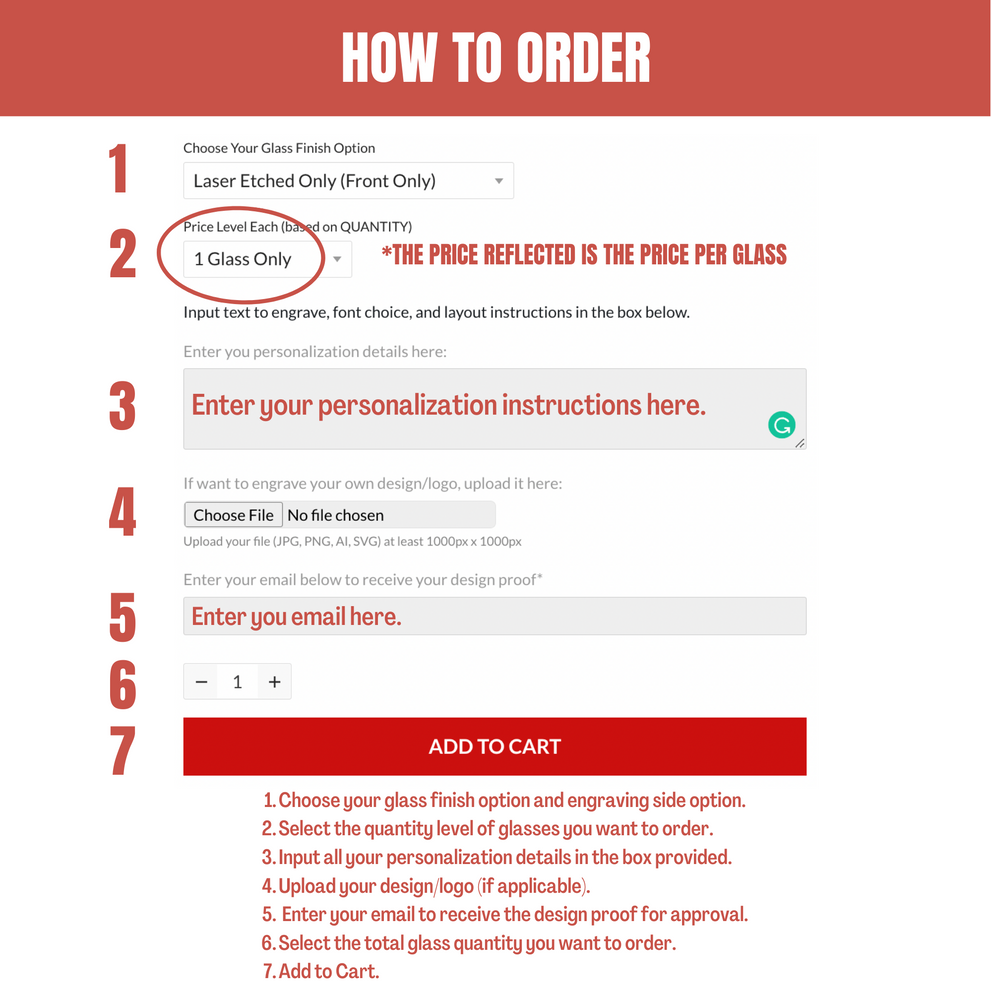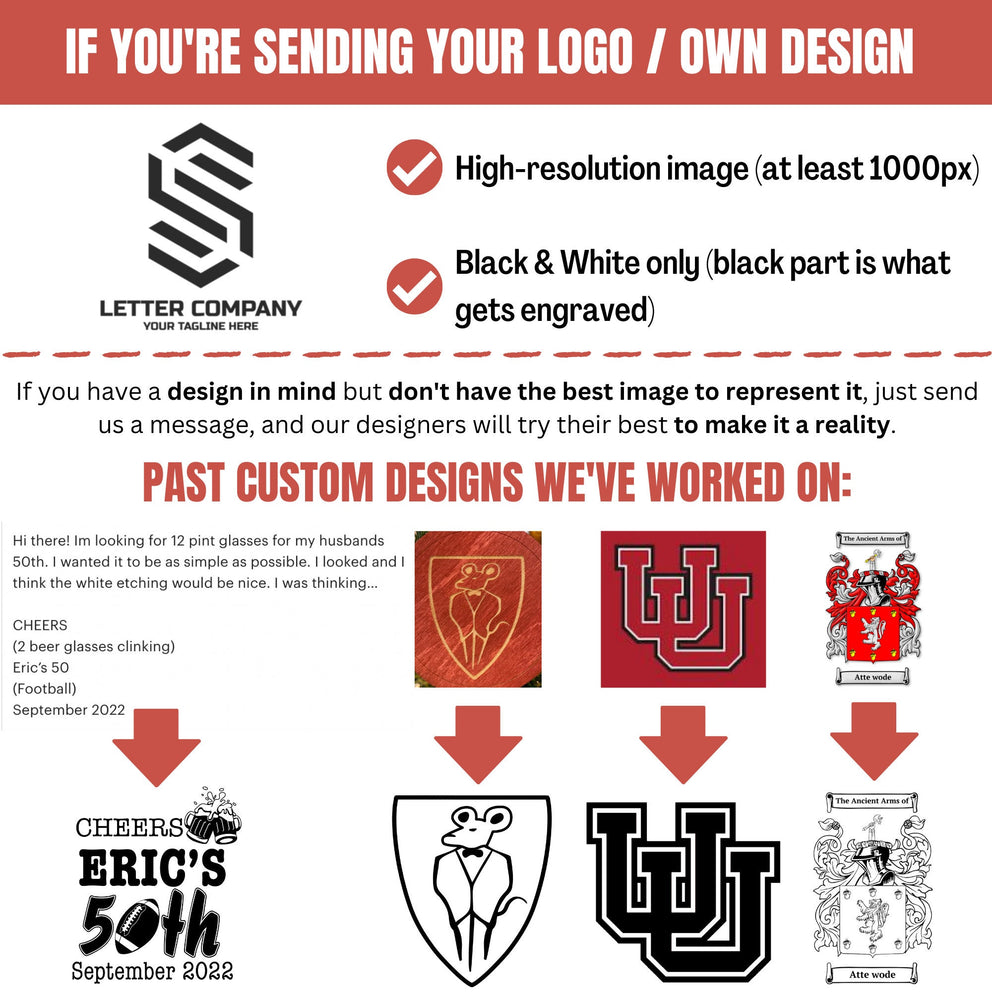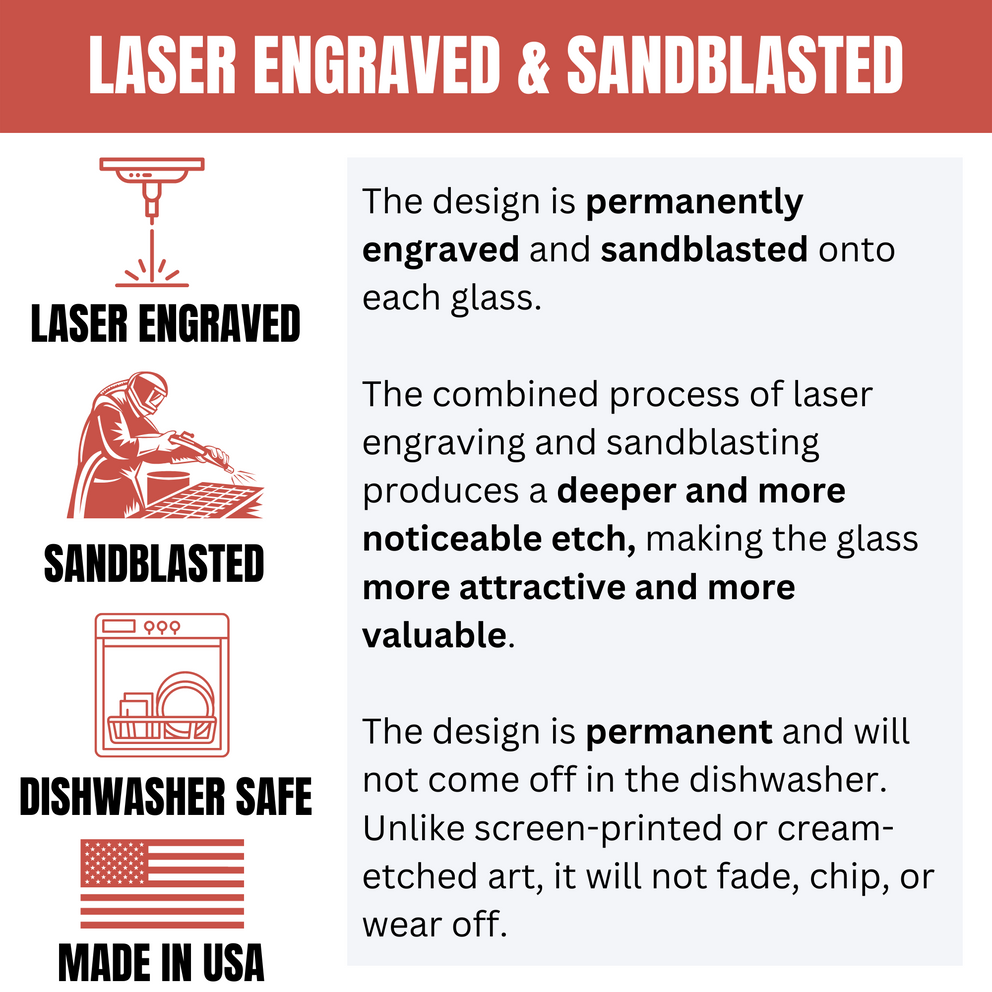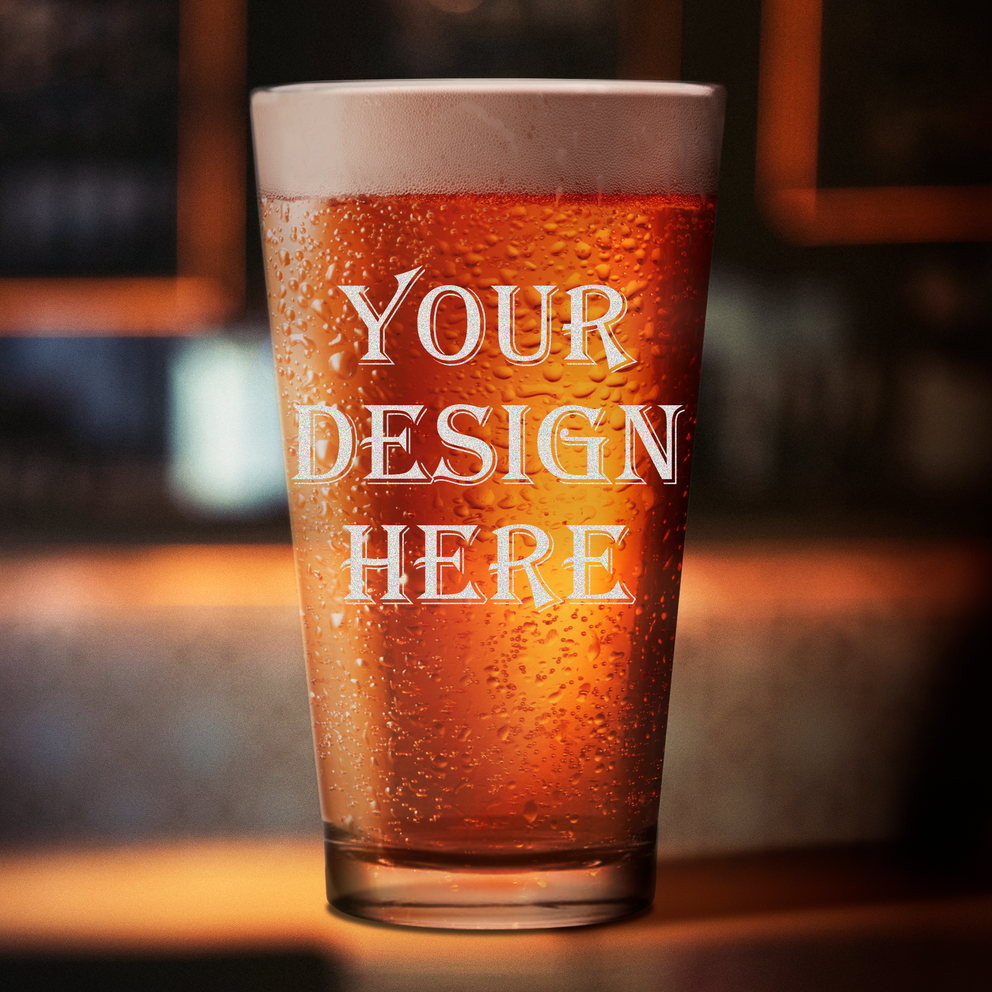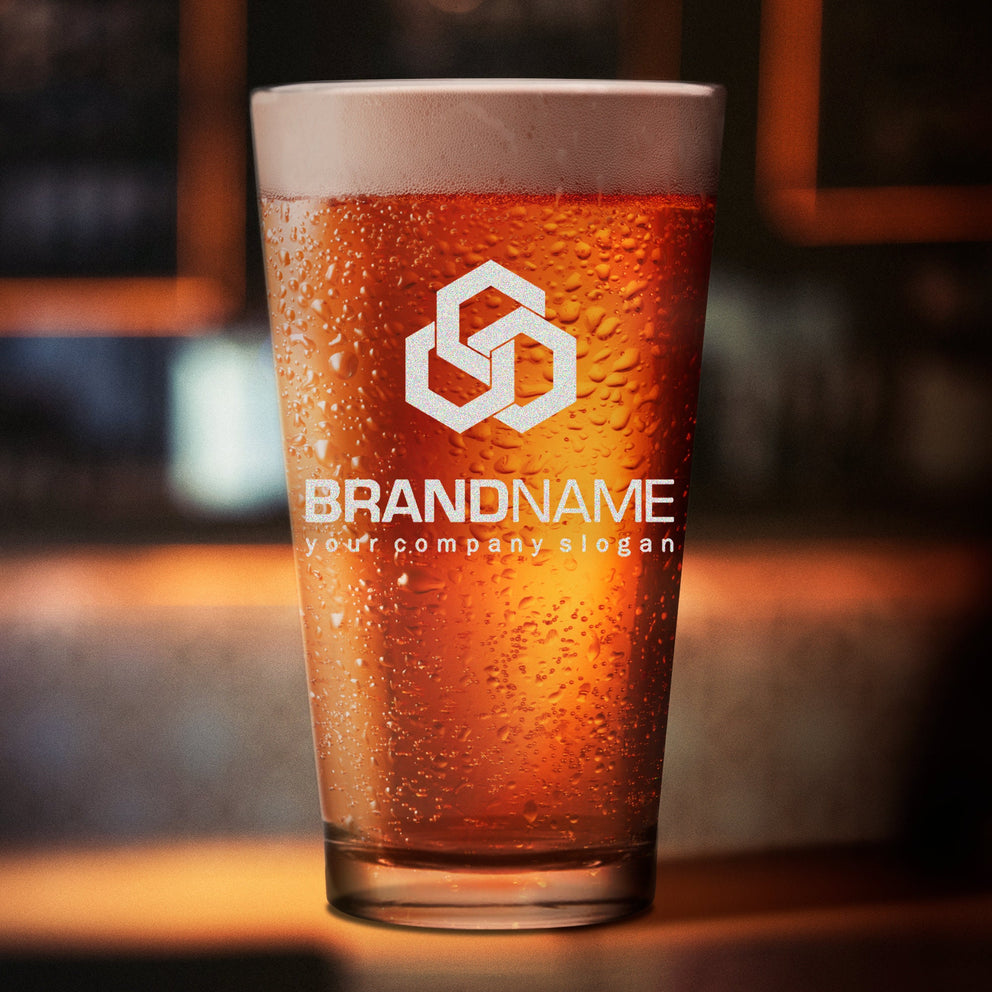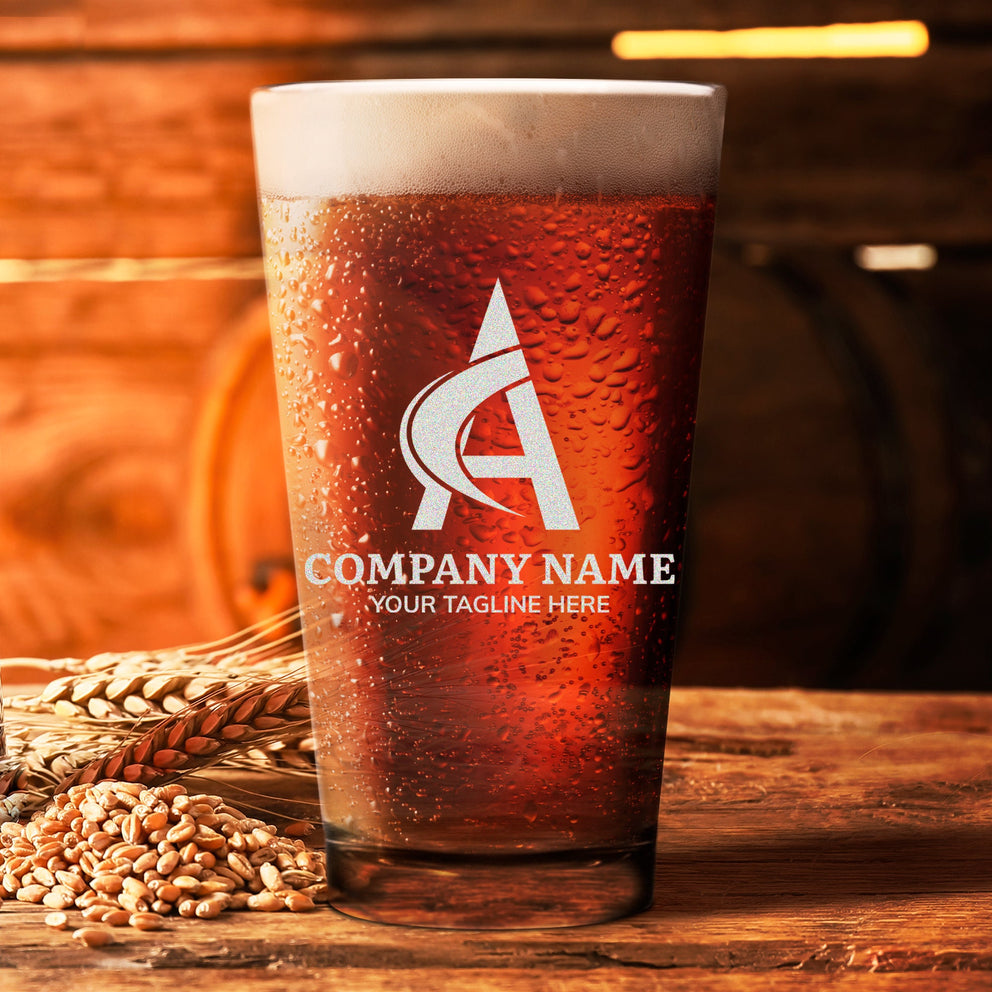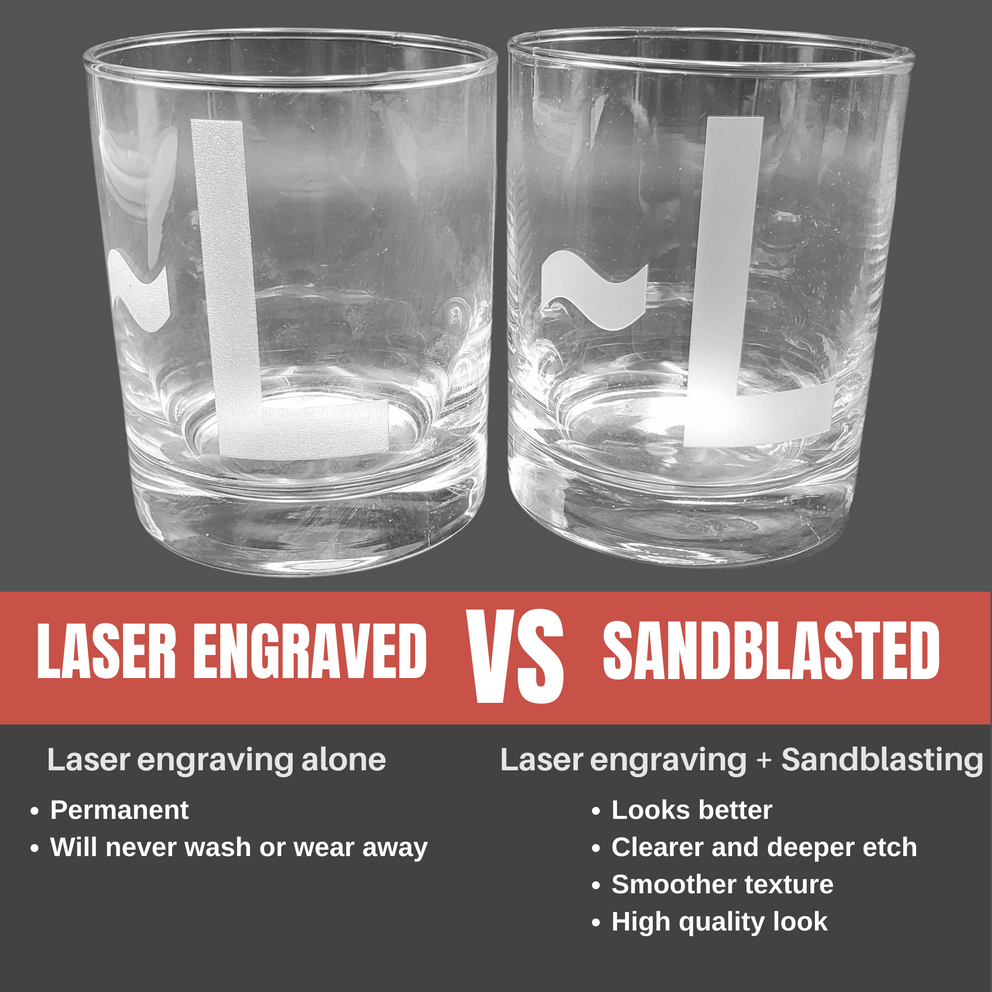 Custom Beer Glasses with Logo | Personalized Pint Glass Engraved Logo
from

$4.99
Elevate your drinking experience with our personalized beer glasses! Crafted to perfection, our custom 16 oz pint glass is more than just a vessel – it's a statement. Add a touch of your unique style to every sip as you enjoy your favorite brew. Key Features: Premium Beer Glass: Embrace luxury with our finely crafted leatherette exterior that boasts a sleek and timeless appeal, making a statement wherever you go. Generous 16oz Pint Capacity: Quench your thirst with ample space to carry your favorite beverages, whether it's hot coffee on chilly mornings or refreshing iced drinks on sunny afternoons. Expert Laser Engraving: Our skilled team utilizes cutting-edge laser technology to personalize each tumbler with intricate designs, names, or messages, creating a cherished memento that lasts a lifetime. Looking to showcase your company's logo? Our custom beer glasses are the ideal canvas. Whether it's for a corporate event, team celebration, or just to impress your clients, our etched custom beer glasses bring your brand to life in a tasteful way. The best part? No minimum order required! Whether you're getting a single custom beer glass or a set for your entire crew, we've got you covered. Embrace the art of customization and transform ordinary moments into extraordinary memories with our stunning custom beer glasses. Cheers to your distinct taste! Ideal Gift for All Occasions: Perfect for weddings, birthdays, anniversaries, corporate events, or simply as a gesture of appreciation for friends, family, and colleagues.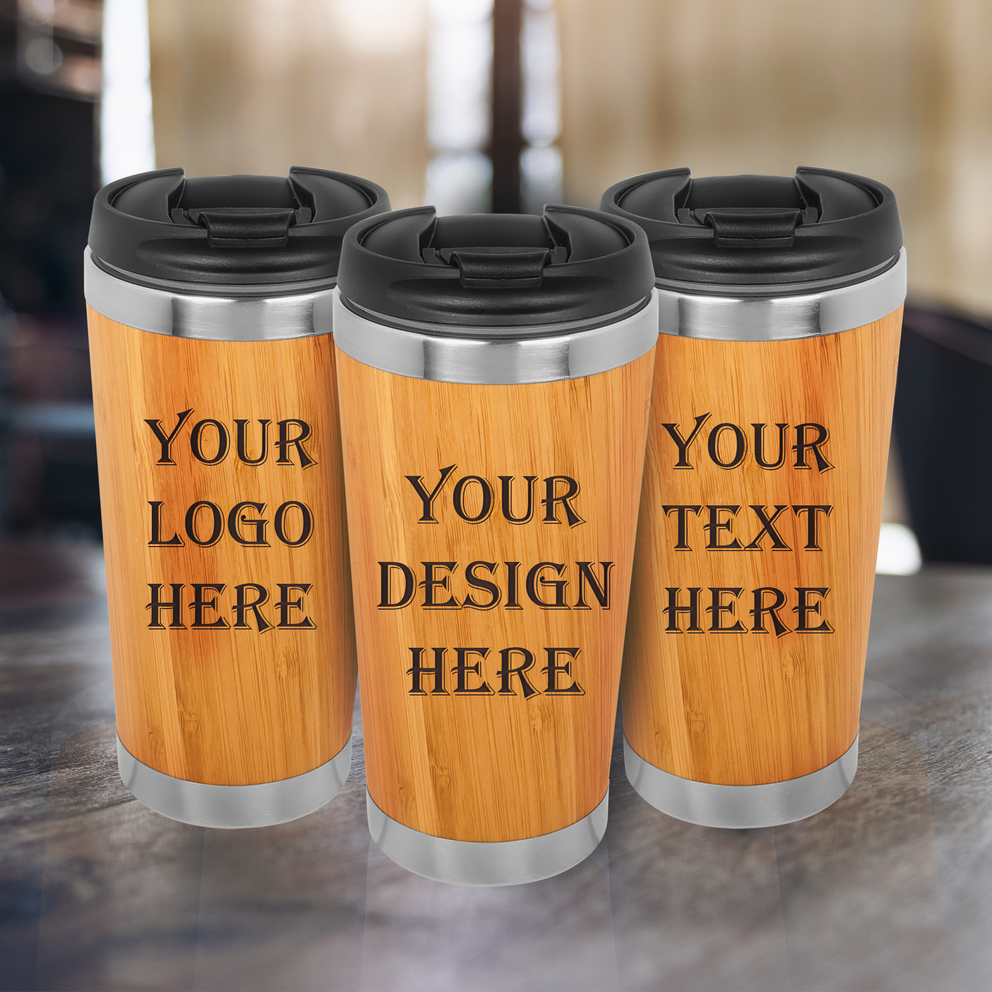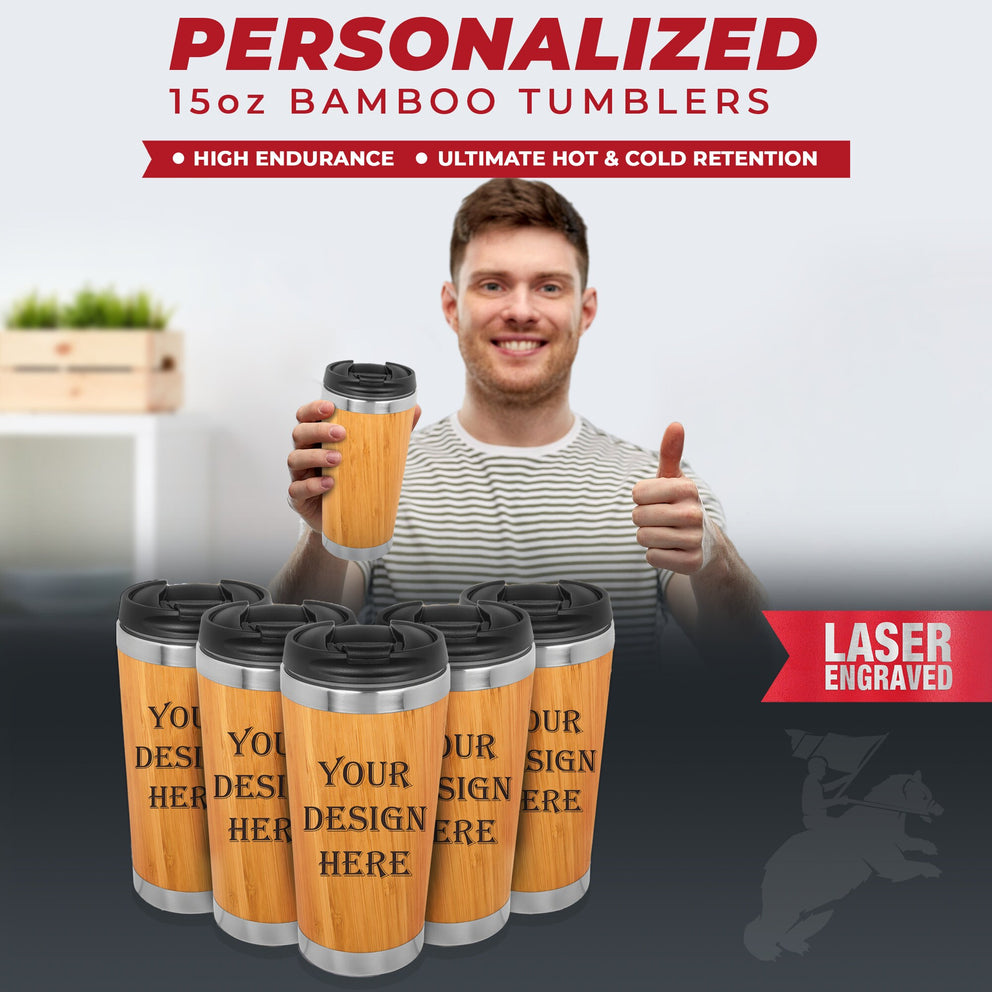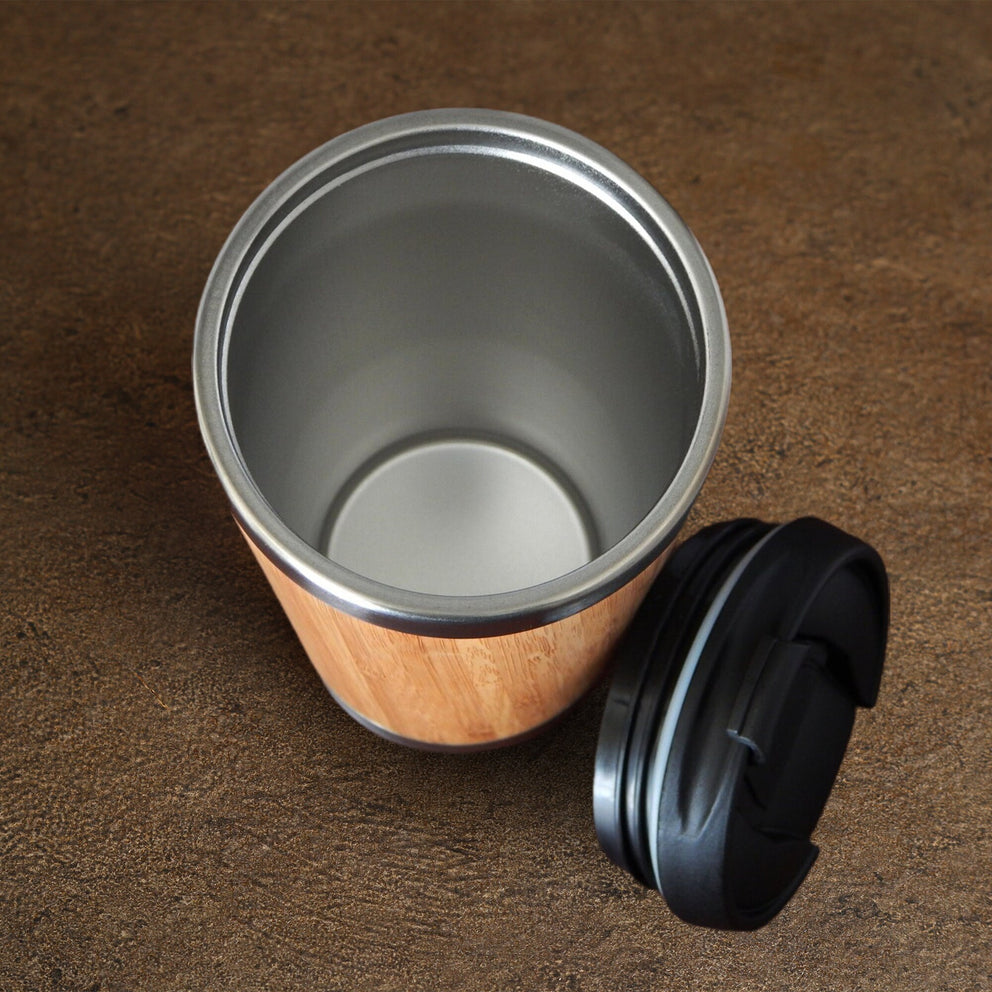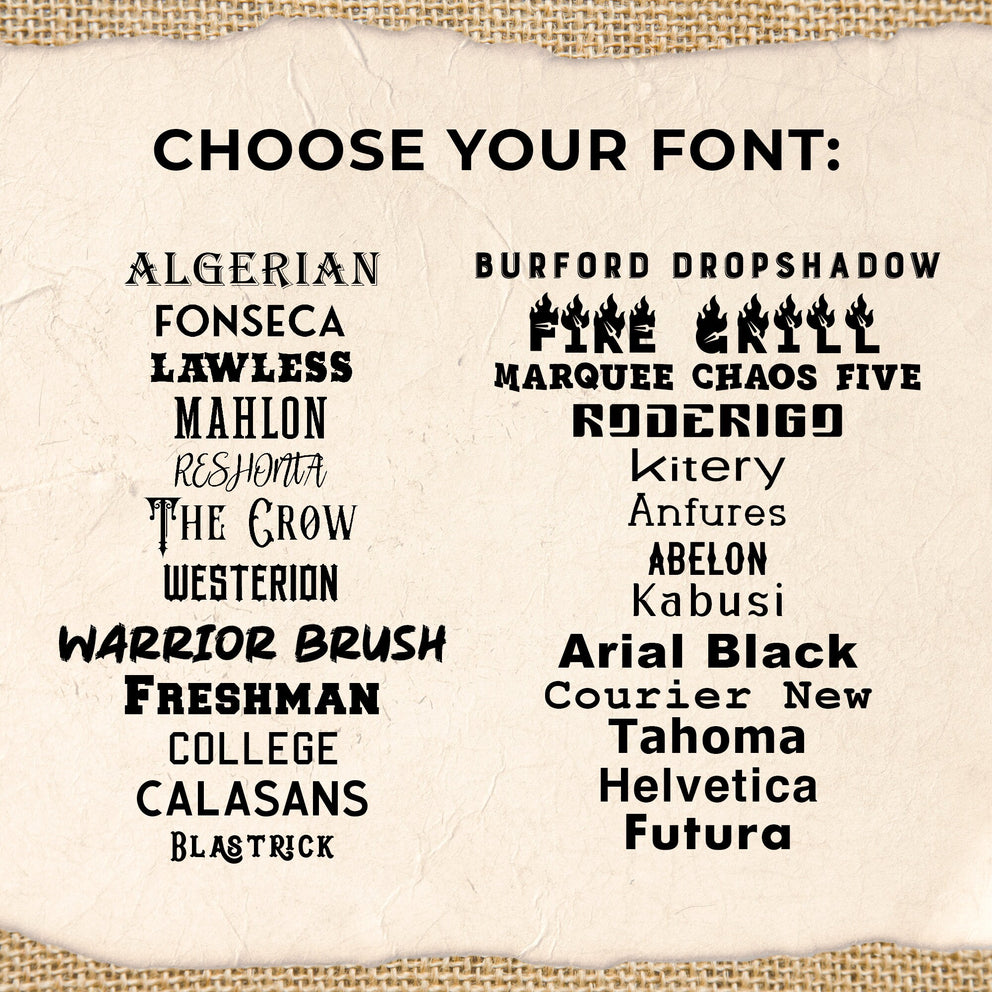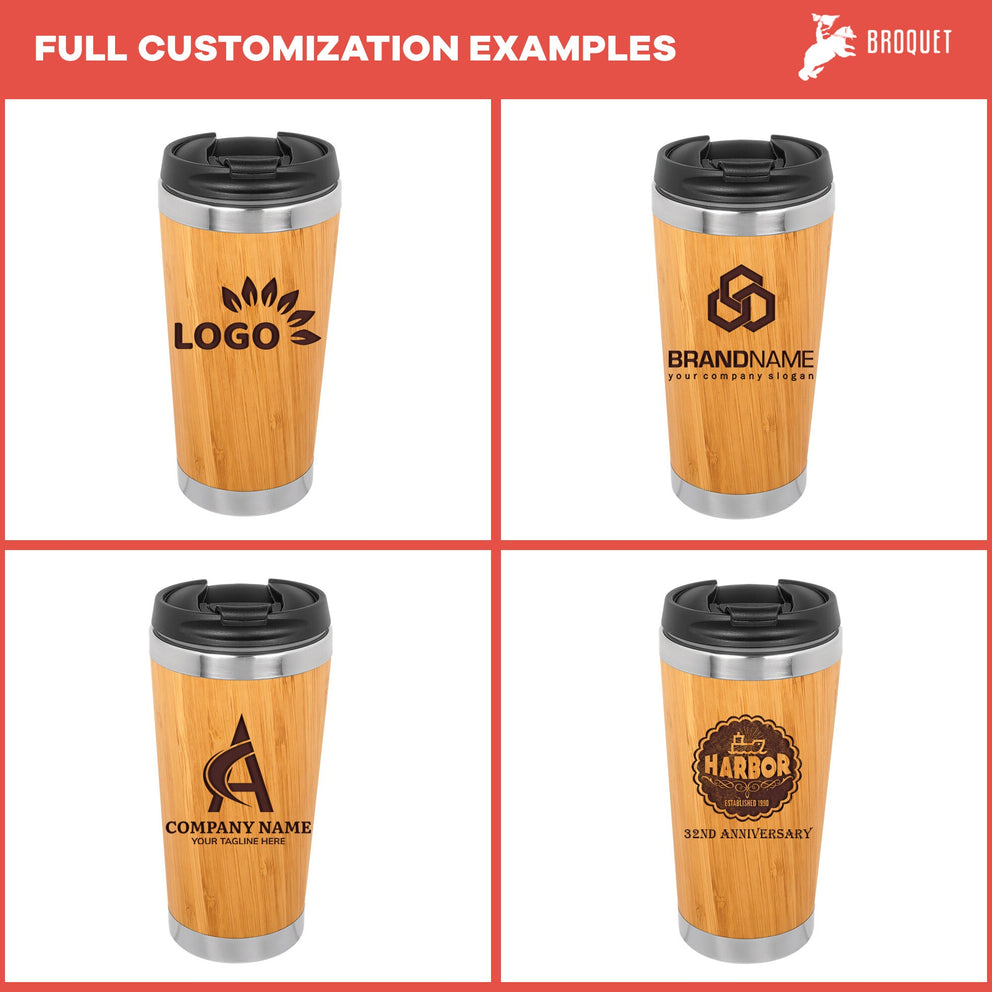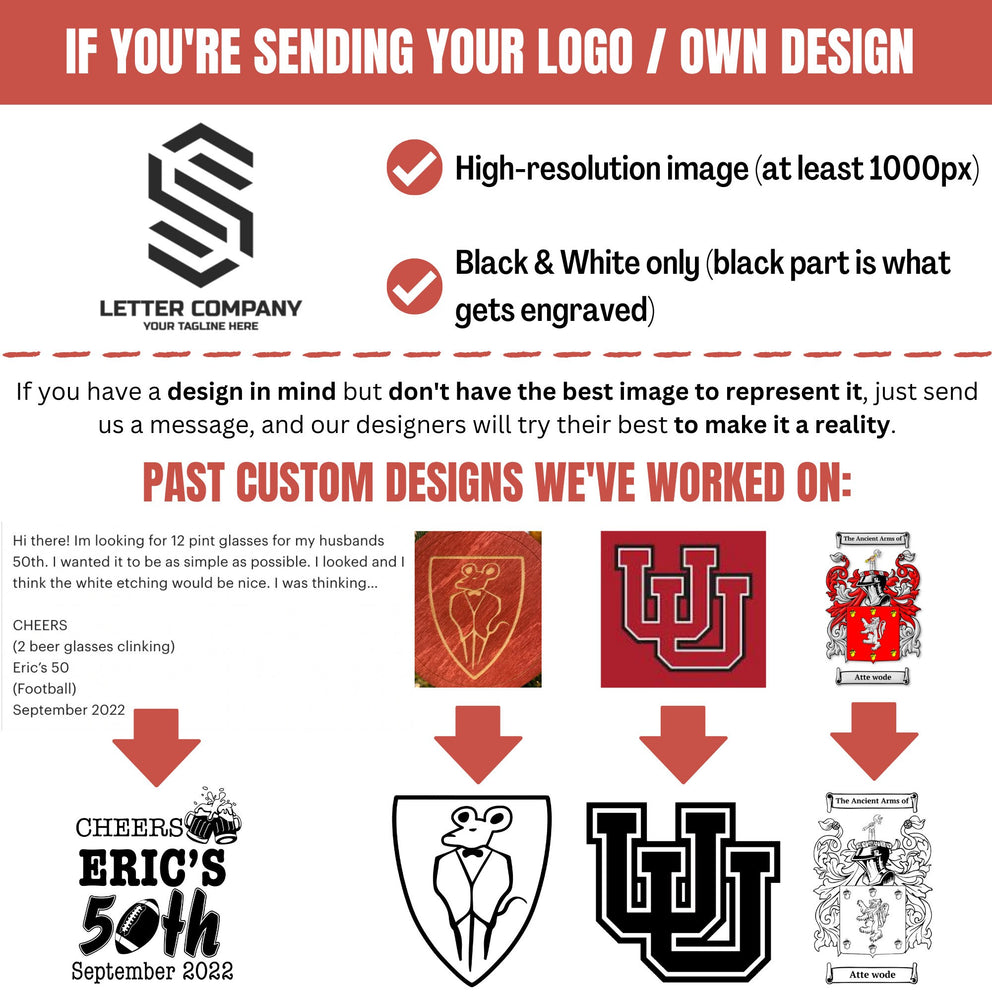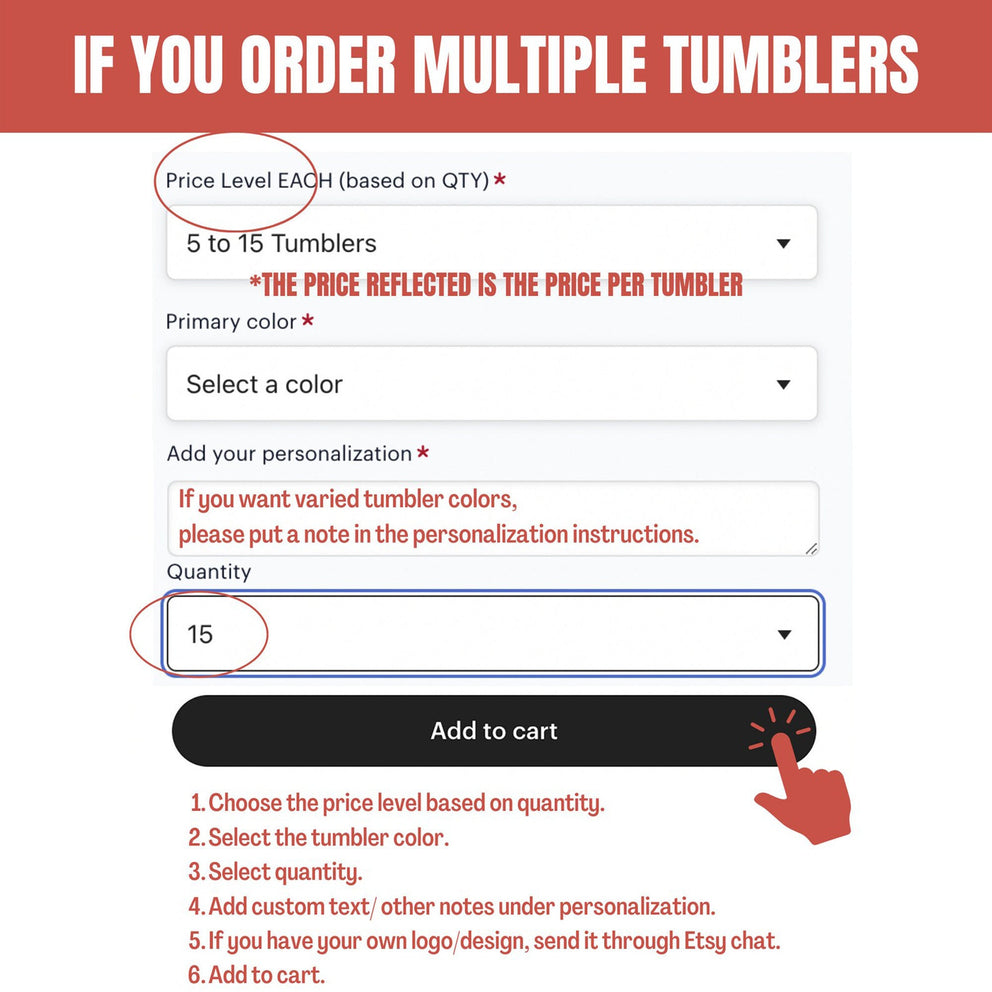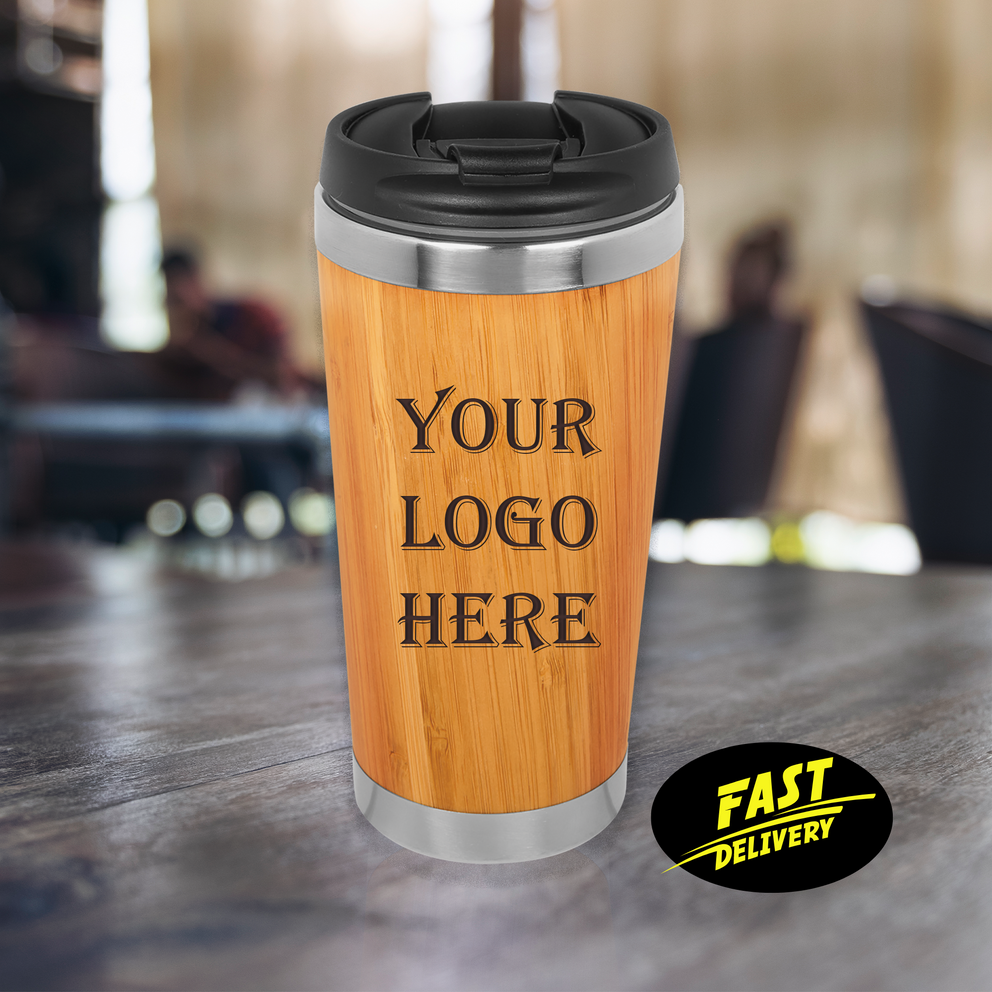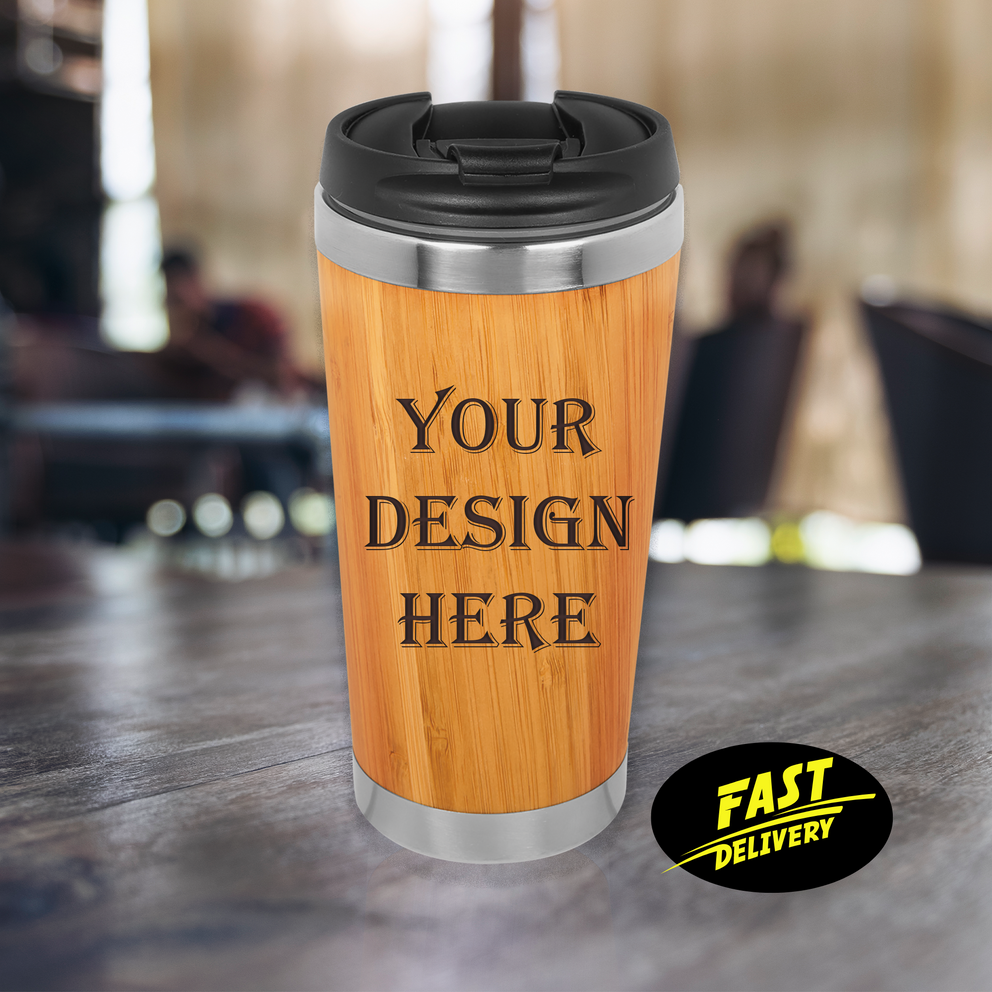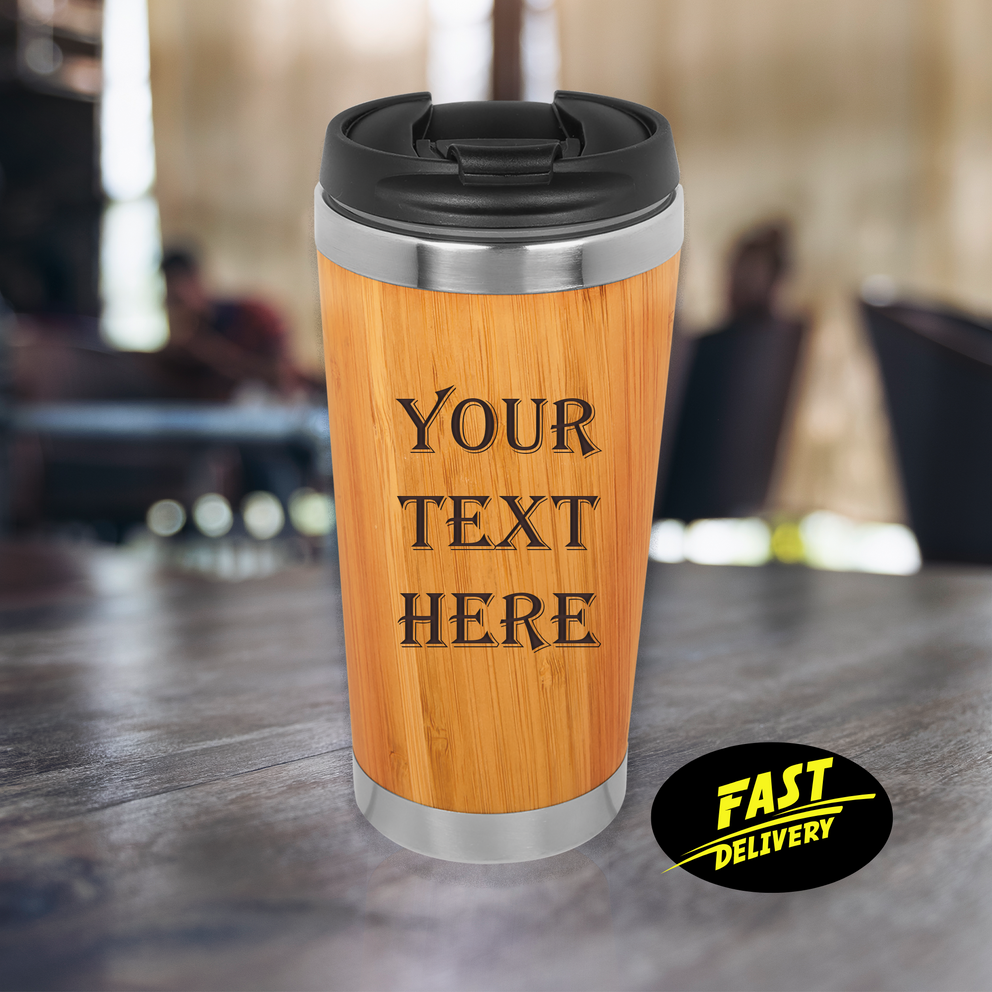 Custom Design 15 oz Bamboo Tumbler
from

$21.95
Upgrade your drinking game with our 15 oz bamboo tumbler that is not only eco-friendly but also customizable, making it a unique addition to your collection. Made with high-quality bamboo materials, it is perfect for any outdoor activity or for use at work, and with its leak-proof lid and double-walled insulation, it keeps your drinks at the perfect temperature for hours. Get yours today and reduce your environmental footprint while enjoying your beverages in style!